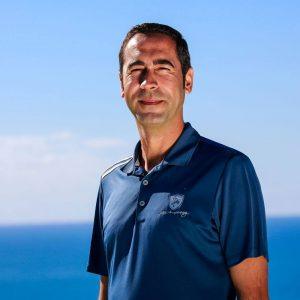 Marcos Ojeda Henriquez
Pro Shop Supervisor Events Coordinator
Marcos Ojeda started to work for Lopesan Meloneras Golf in October 2009. The main functions he carries out are the organisation and management of golf events, account auditing for Adidas and TaylorMade Golf, fittings' coordination and reception tasks. Marcos is currently taking an Advanced Course in Direction and Management of Golf Courses by the Spanish Association of Golf Managers. He's a 10 handicap golfer.